Introducing a new Patreon for a new era of creative control
June 21, 2023
We're launching new ways for creators to strengthen relationships with their communities, reliably reach their fans, and build sustainable businesses.
---
Over the last decade, algorithmic feeds have made it easier for creators to go viral but nearly impossible to make lasting connections. That means creators can't predict who or how much of their audience they'll reach with any given post. They have no reliable way to stay in touch with their communities or earn a dependable income from their work.
On Patreon, creators are finding a different path. They have control and certainty over how they reach their audience. The deep connections they're able to build with their fans gives them the freedom to make what they want and build businesses on their terms. Hundreds of thousands of true-crime lovers, podcast powerhouses, video game filmmakers, and more have achieved financial independence through membership on Patreon. But they've also found value beyond getting paid.
That's why starting today, we're giving creators new ways to strengthen their communities and build sustainable businesses outside of paid membership. Creators can now let people join their communities for free, so they can connect directly and reliably with all of their biggest fans. To give creators even more ways to build their business, we're also introducing Commerce, a simple way to sell individual videos, podcast episodes, images, or other digital files to anyone directly on Patreon.
We're rolling out access to the new experience over the coming weeks, and will be making it available to everyone later this year with even more updates to come. Learn more below, and join the waitlist to request access.
Own your relationships with your fans
Creators now have an all-in-one space outside social media to welcome their communities, build lasting relationships, and share their work. It's completely free for creators to use Patreon and free for fans to join. Members will get updates to their inbox, through the Patreon mobile app, and on the web, so they can easily stay connected to their favorite creators and everything they make. If creators want to start earning and building their businesses, they can introduce paid options at any time.
Creators already on Patreon can grow their communities by welcoming even more of their fans, whether they're ready to pay or not.
Guaranteed reach: Share what you want directly to your fans. No algorithms. No ads. When you share it, they see it.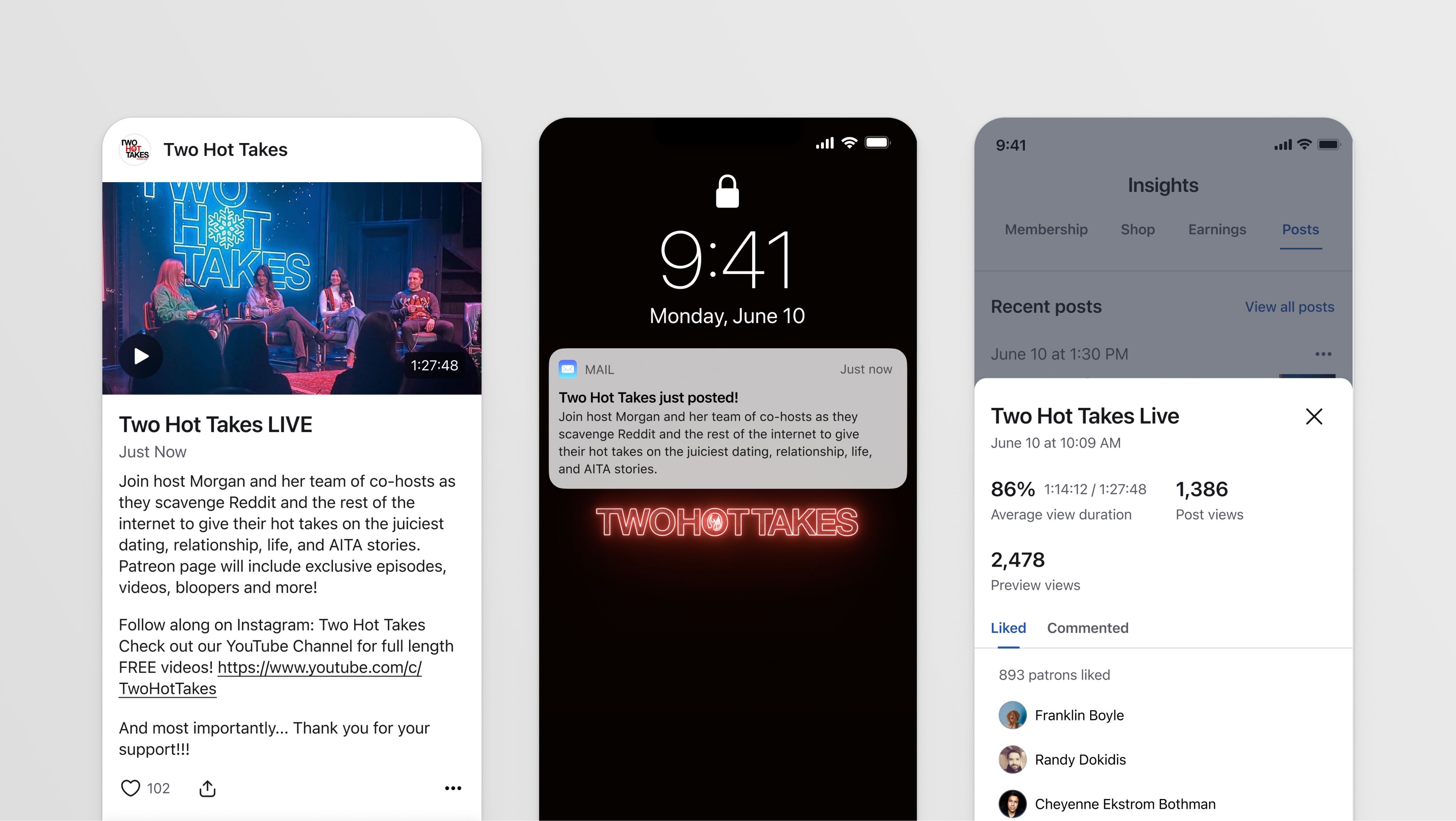 Your creative home: Build a customizable creator page to gather your audience around your creative work.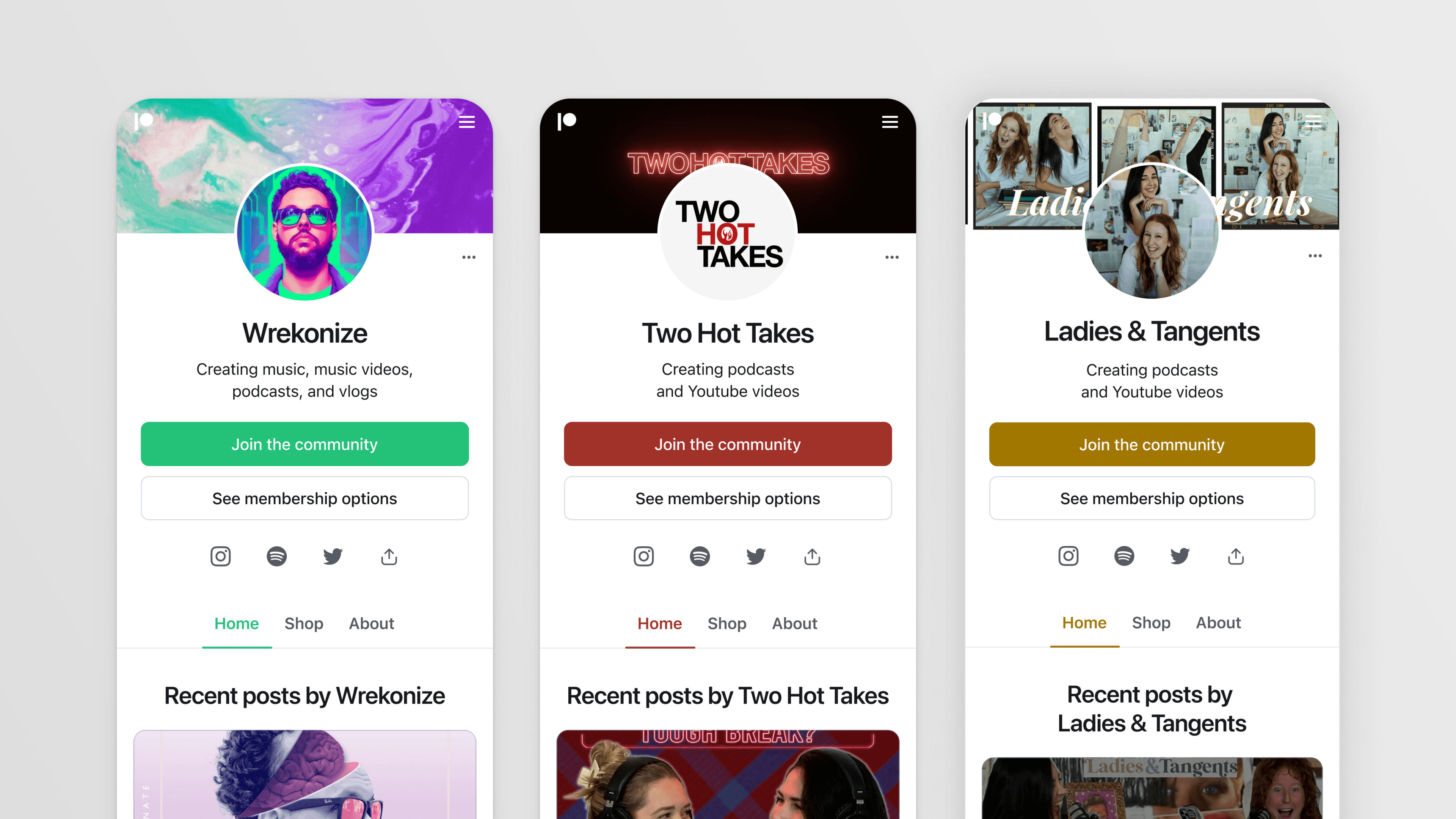 Understand your fans: Access powerful tools to get insights into your most valuable audience, build stronger relationships, and learn where to focus your creative efforts.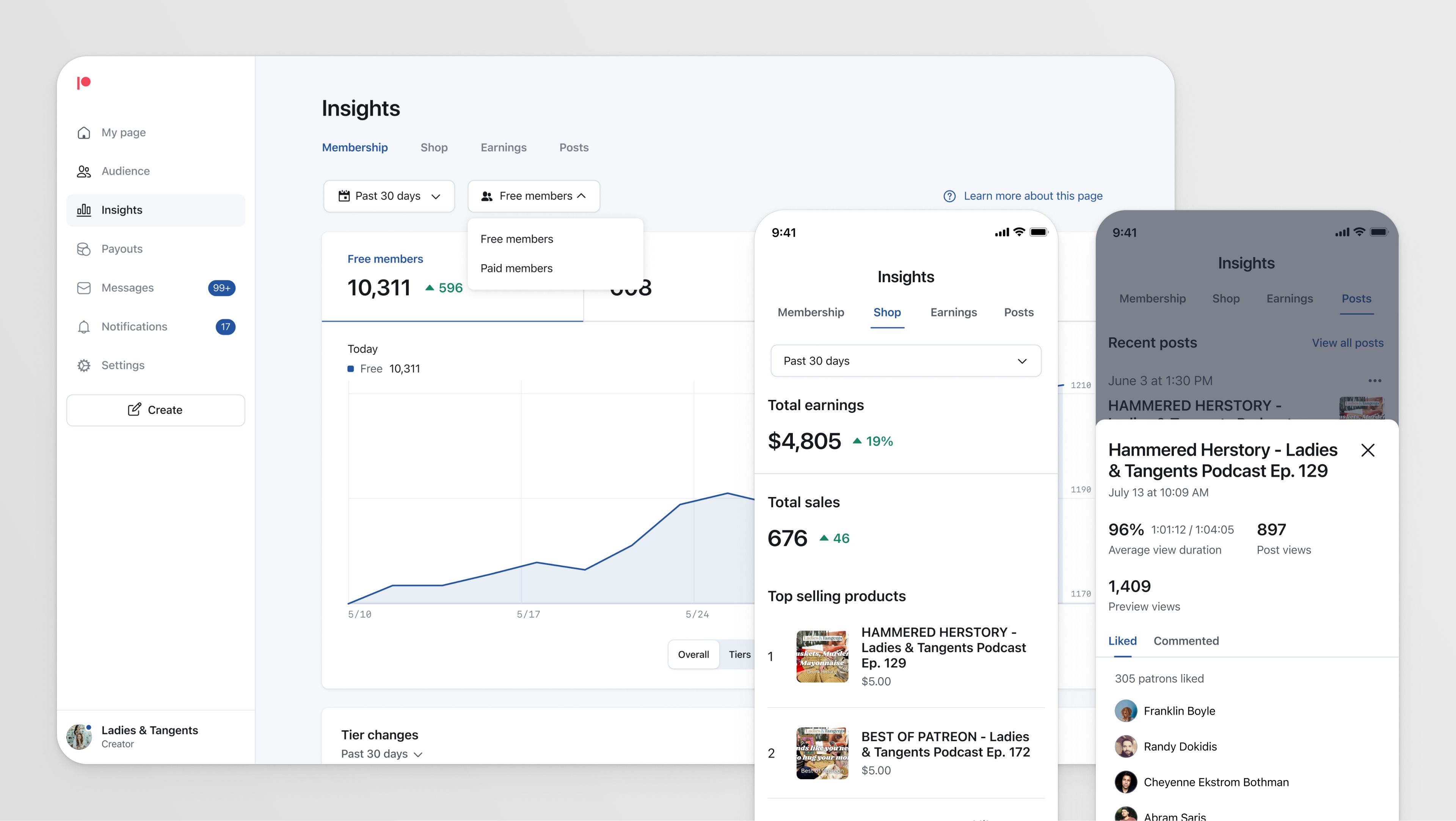 Multiple ways to get paid: Easily offer paid memberships or sell digital products to earn a reliable income directly from fans.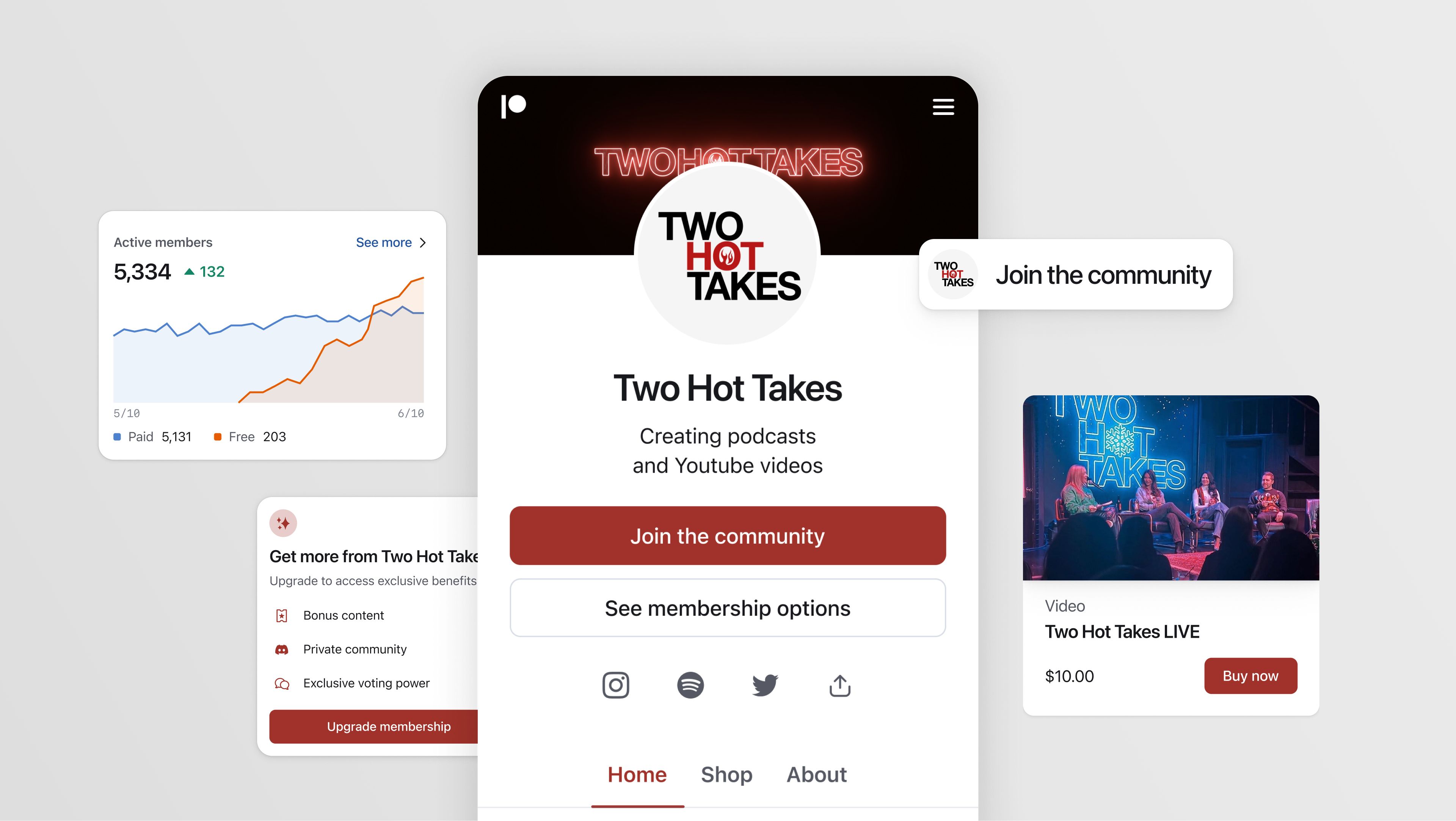 Start selling digital products in minutes
Creators now also have a suite of commerce tools to sell digital products to anyone. They can sell individual videos, podcast episodes, and other downloadable files in the same place they're already building their communities, making it easier to turn one-time customers into long-term members. Paired with Patreon's core tools, creators can seamlessly manage their creative work, community, and commerce all in one place.
No setup required: Sell digital products directly on Patreon in minutes. Just upload your media, choose your price, and Patreon will create a shareable product page. All of your products will also show up in your own browsable shop.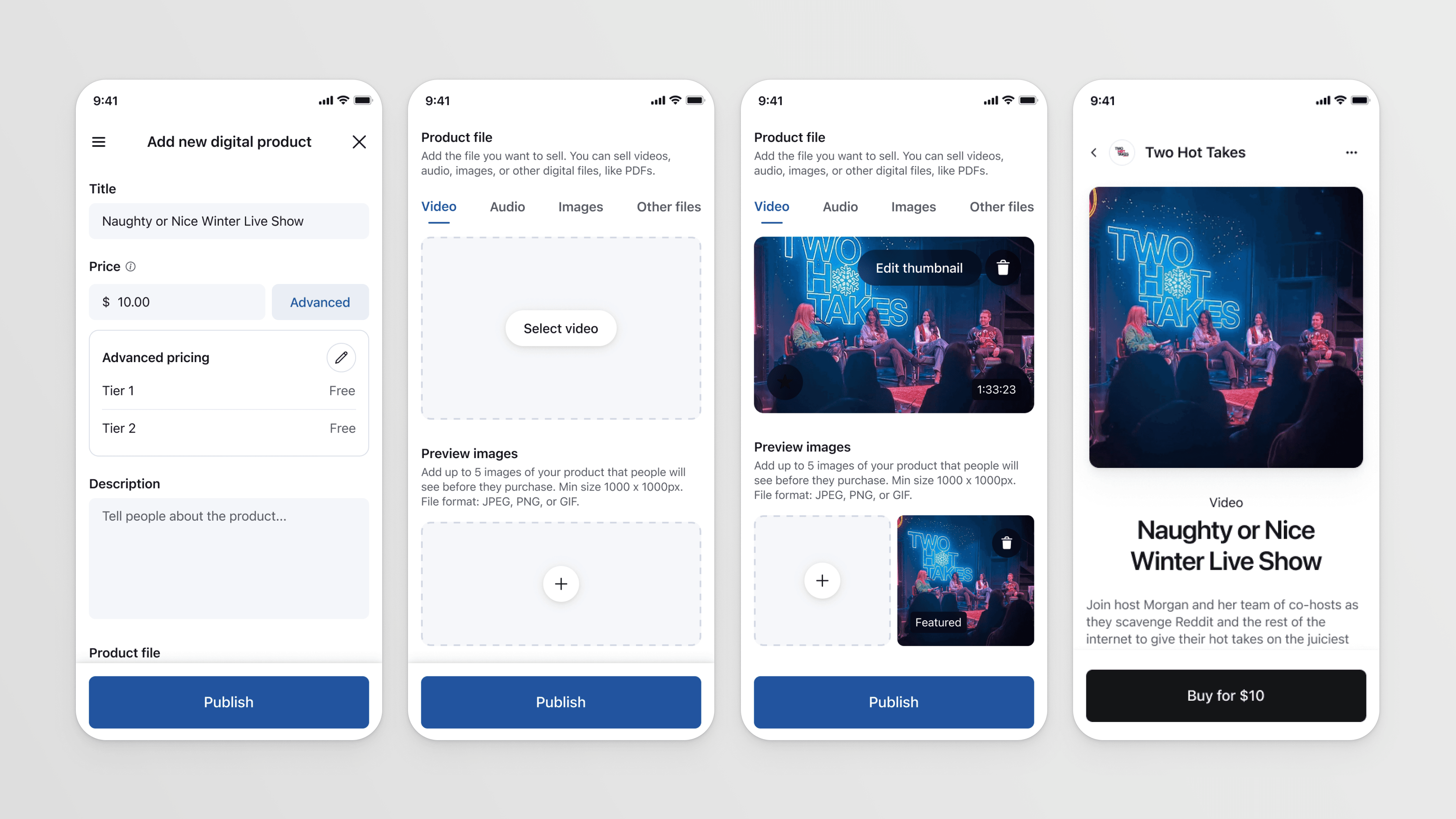 Streamlined purchases: Fans can easily buy, access, and enjoy media on any device with streamlined checkout and media hosting.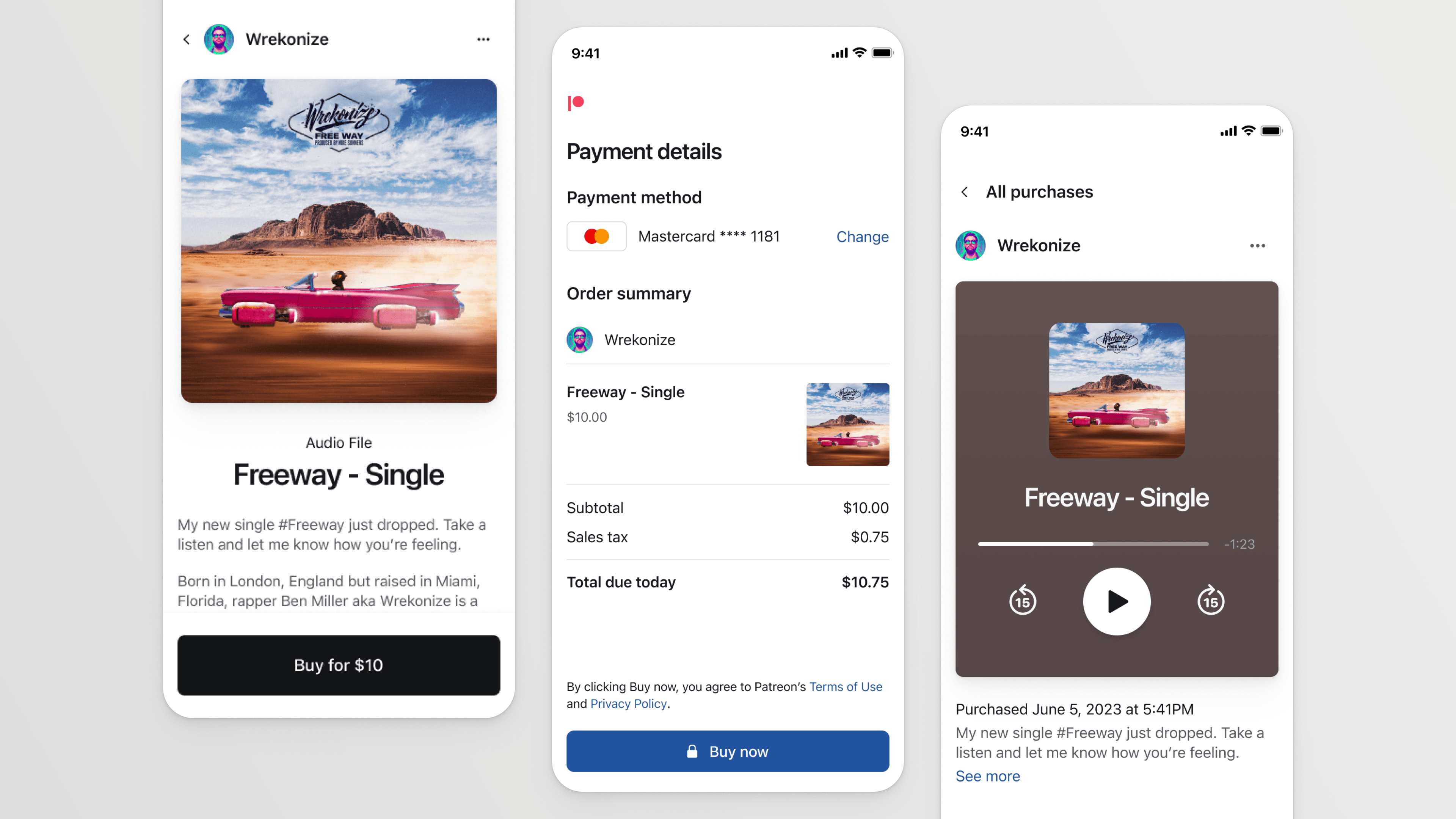 Easy promotion to anyone: Share product pages to other platforms or in Patreon posts with built-in promotional tools to grow your customer base.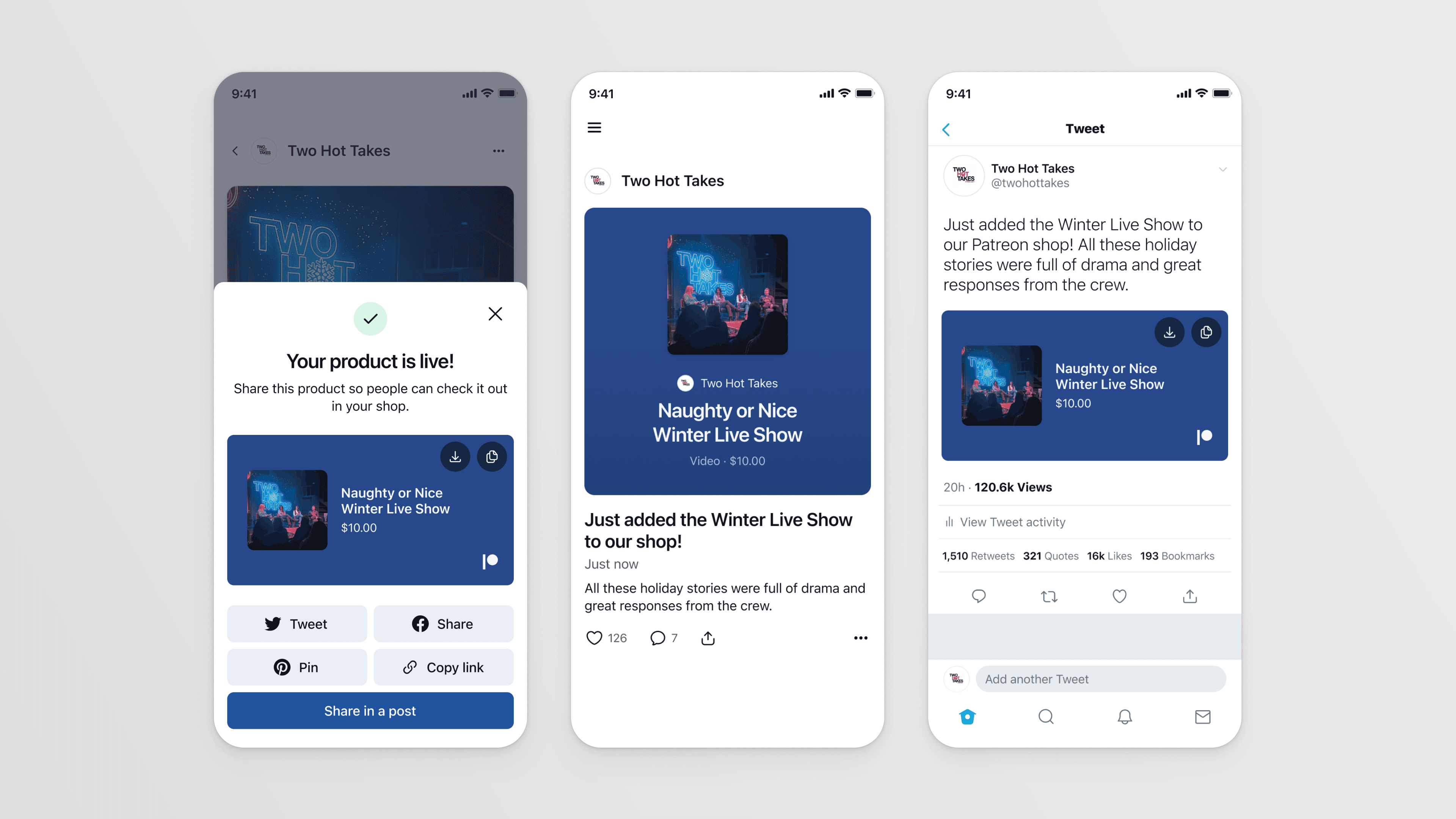 Trusted global payment processing: Sell using Patreon's system, which has powered billions of dollars in payments over the last decade, with secure checkout, multicurrency support, and fraud protection.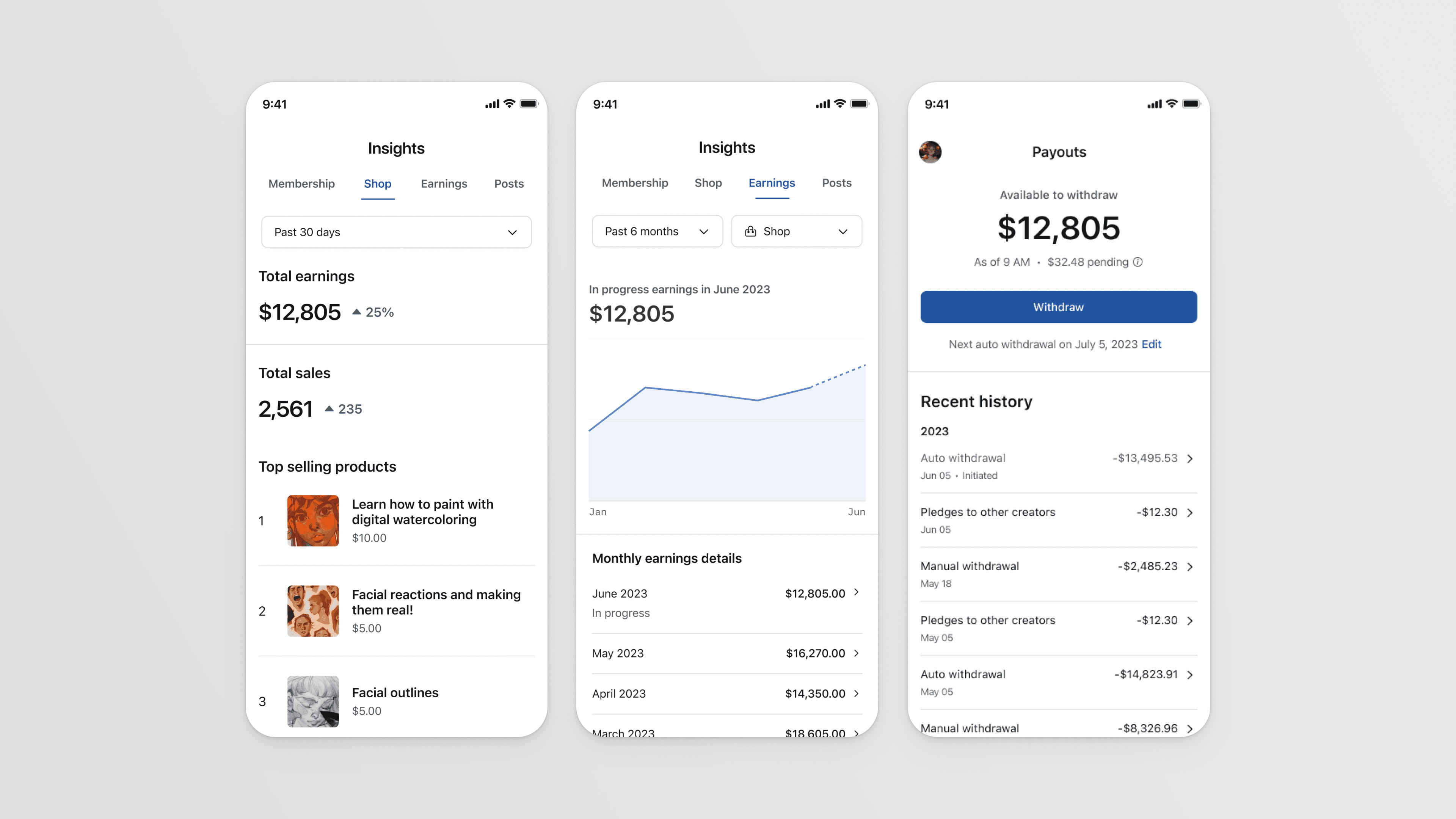 Get started
See how these creators are already growing their communities and businesses in new ways on Patreon:
Now, any creator can use Patreon for free to share work directly to their audience and strengthen relationships with their fans. If they introduce paid options, Patreon will keep a percentage of earnings (8% for paid membership and 5% for commerce), plus fees for payment processing and payouts, currency conversion, and applicable taxes.
Sign up here to request access as the new experience becomes available, and learn more about eligibility and pricing here.