Introducing Patreon Video
November 3, 2022
Today we are rolling out early access to Patreon Video for all eligible creators.
---
Today we are rolling out early access to Patreon Video for all eligible creators. Whether you're giving a quick behind-the-scenes update or dropping the latest full episode of your exclusive series, Patreon Video opens the door for you to be your most authentic, creative self. There are no ads, no trolls in the comments, and you never have to worry about ending up on the wrong side of the algorithm. It's just you, your work, and the people who love what you make.
Integrated, high-performance video at your fingertips
Now, you can easily upload HD videos directly to Patreon. No more fussing with unlisted links or using third party integrations — video is now a seamless part of creating on Patreon. You get complete ownership over your work and who sees it.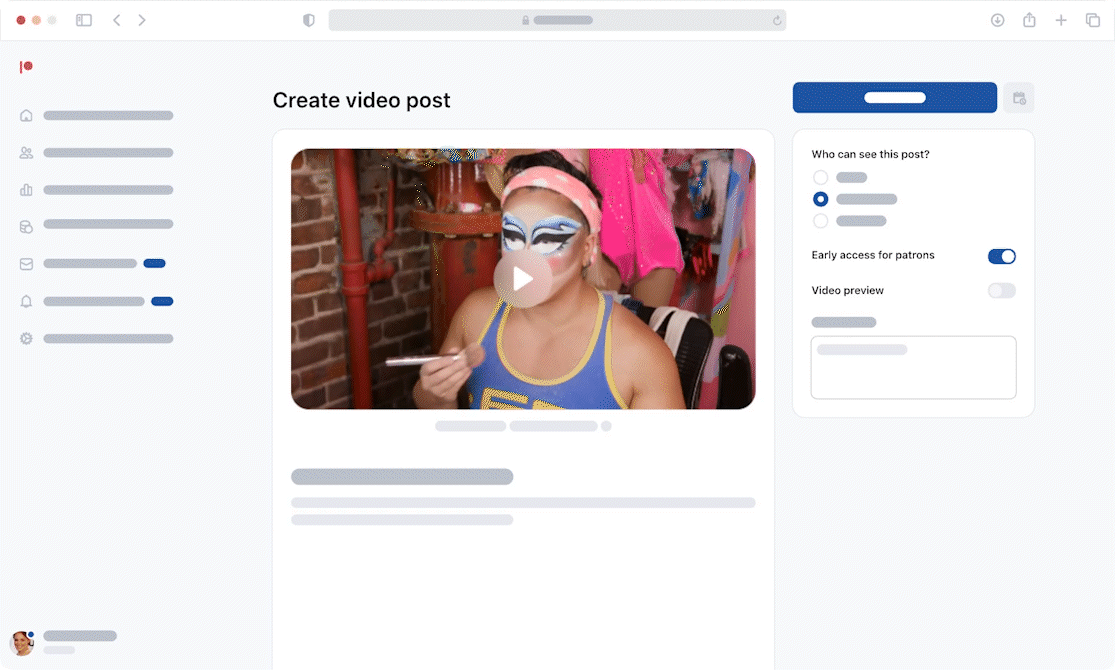 Bring your community together around high-quality, immersive experiences
Deliver a premium viewing experience for your patrons across mobile and web with HD video, picture-in-picture, and casting to other devices. You have everything you need to create an immersive experience for your patrons, no matter how or where they're watching your work.
Unlike other platforms where your work is obfuscated by ads or deprioritized by the algorithm, Patreon gives you a direct connection to your audience. The work you make goes straight to the people who care about it most. It's their backstage pass to unlock even more from their membership... and you get their undivided attention, away from the bottomless scroll.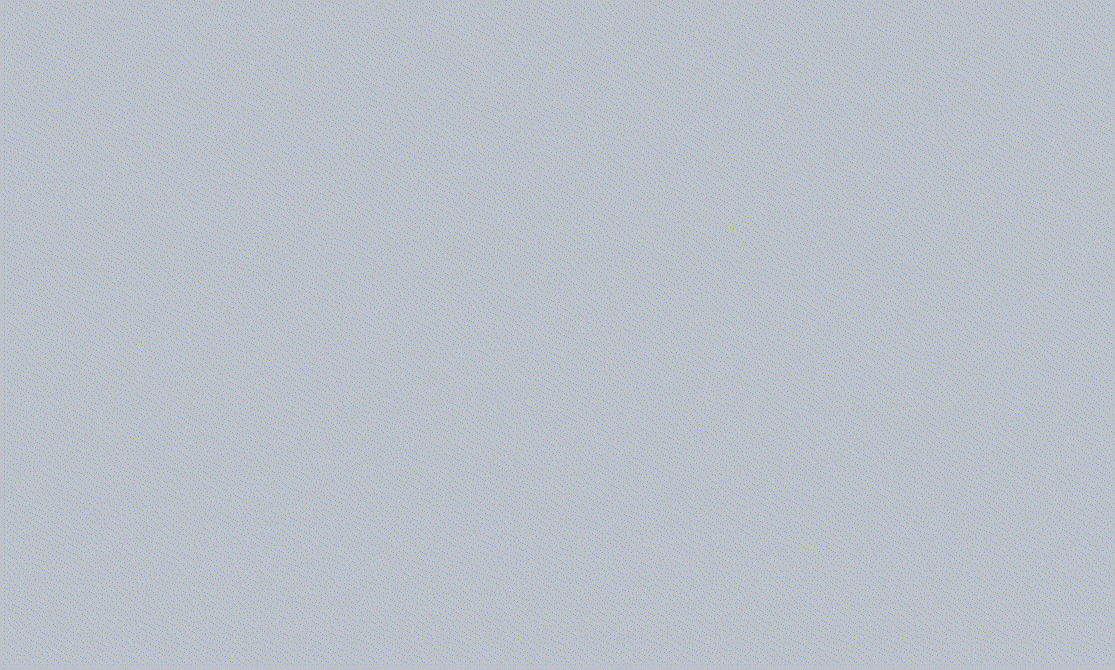 Convert more fans with previews
Want to give your entire fanbase a sneak peek into what they're missing on Patreon? You can easily create and share previews of your patron-only Patreon videos. You control the length of the preview and the cover image, giving you the flexibility to create your own teasers, share it to your socials, and accelerate your membership growth.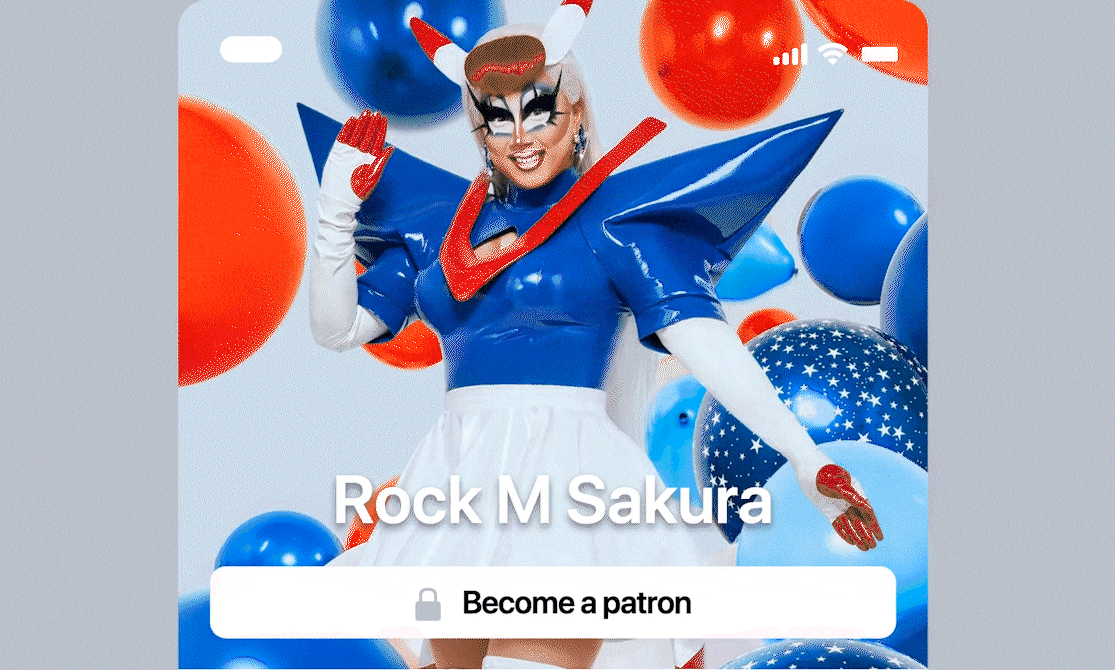 Patreon Video is included at no additional cost for eligible creators on Pro and Premium plans through 2023
During the early access period, we want to give creators time to try Patreon Video to see how integrated video can add value to their membership.
That's why we're giving all eligible creators on Pro and Premium plans 500 hours of uploaded videos through the end of 2023.
After 2023, we plan to introduce new pricing for Patreon Video that takes into account the cost of hosting and streaming video natively.
When we do roll out new pricing, all early access creators will have an additional 6 months to use their 500 hours. The videos you upload during this early access period will not expire and there won't be any extra costs to keep them on Patreon, even after 2023. You won't lose access to these videos, and your patrons will still be able to stream them. You'll also continue to have the option to link or embed videos from other platforms.
Get started
You can see if you're eligible for Patreon Video in your Creator Settings, or you can learn more by visiting the Help Center.