From Patreon Video to subscription billing, here's what's new in December
December 19, 2022
Exploring all of our biggest December updates, from Patreon Video to tier highlighting and more.
---
We recently rolled out a whole slew of exciting new ways to engage with your community and grow your membership. Let's get into it:
Upload video directly to Patreon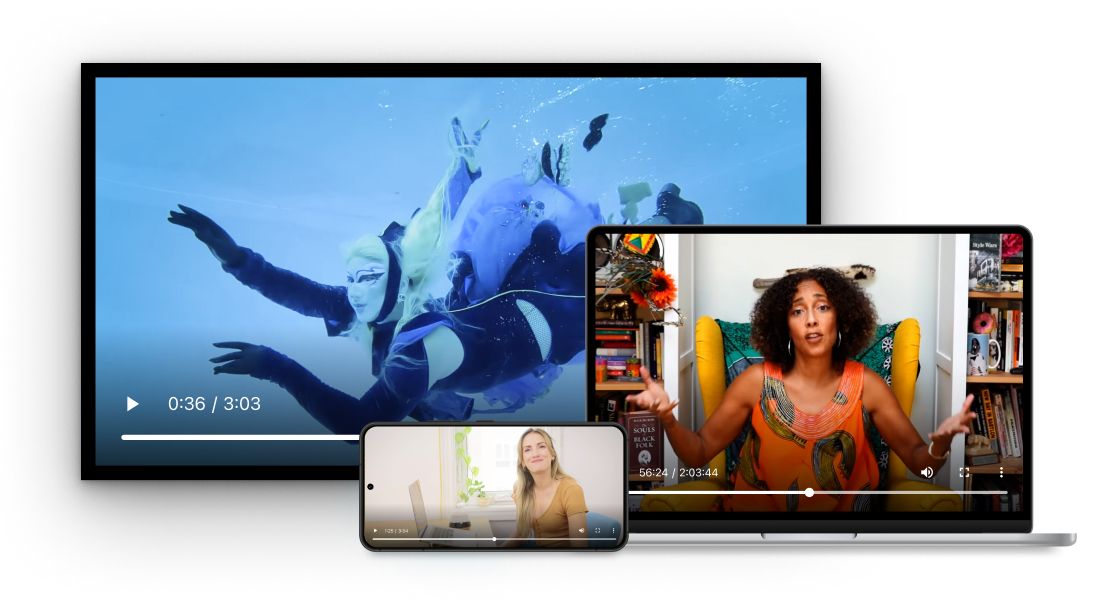 Eligible creators on pro and premium plans now have early access to our new, integrated video feature . With this feature, creators can:
Upload up to 500 hours of video directly to Patreon
Generate video previews from your posts that you can share with your patrons
See if you're eligible.
Highlight a tier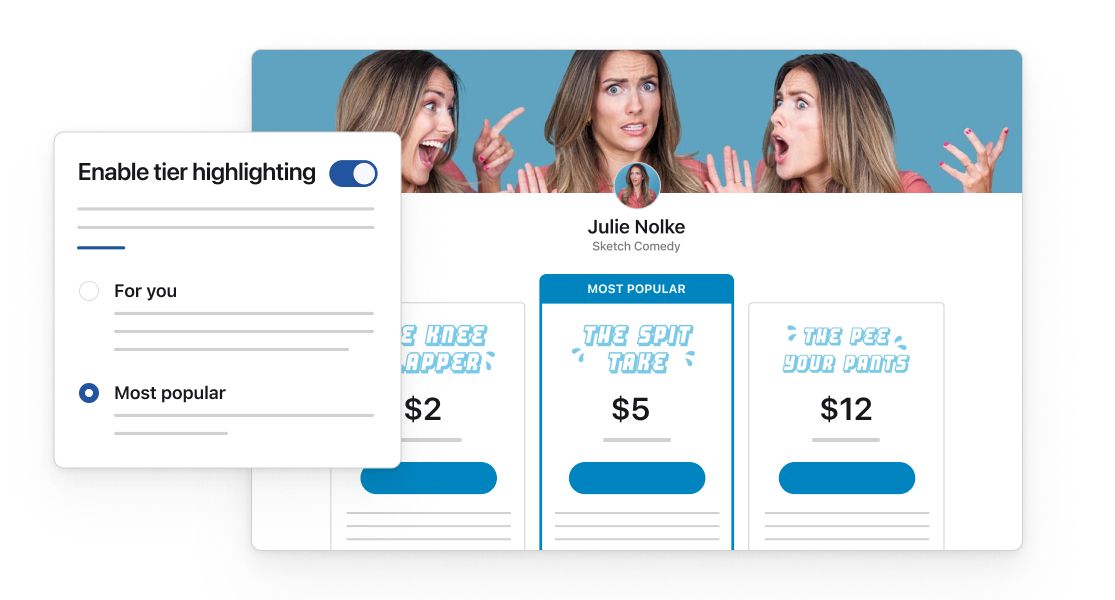 Want to encourage potential patrons to join your membership at a certain tier level? You can now choose to highlight your most popular tier or the tier that is projected to have the highest earnings potential.
You can always edit or disable this feature in the settings dropdown of your Membership tab.
Why switch to subscription billing?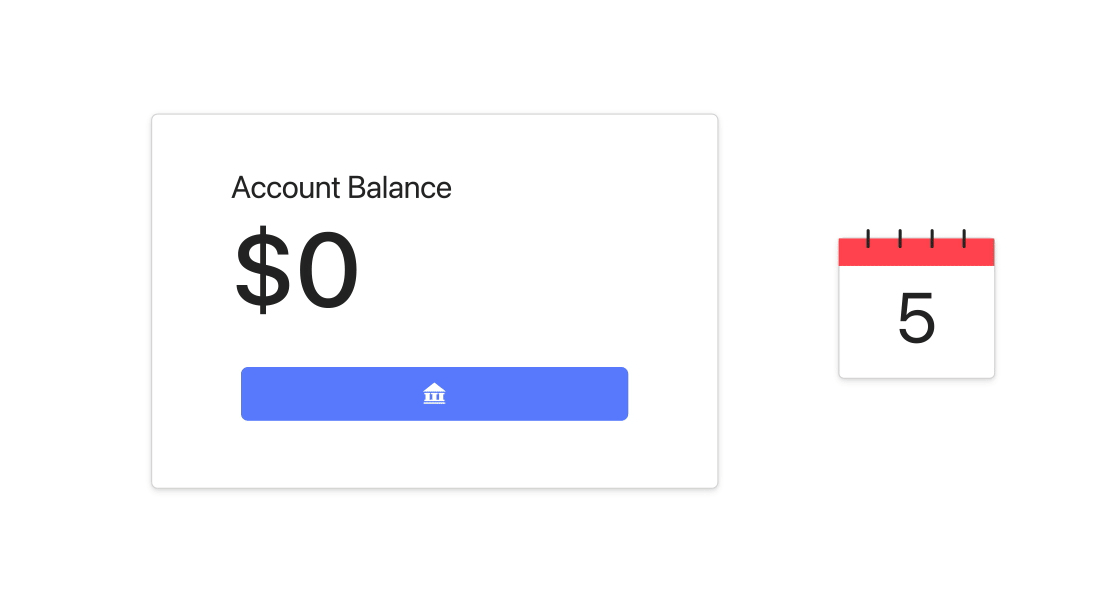 With subscription billing, you charge new patrons when they join and then monthly on that same date, instead of on the first of every month. Why is that a big deal? Because it means you can promote your page whenever you want, not just around the end of the month.
And that makes a big difference. Creators who switched to subscription billing are promoting their memberships 6x more than they were before… and we've found that creators who promote their page weekly vs. monthly earn 31% more on average. Learn how to switch.
Reflecting on 2022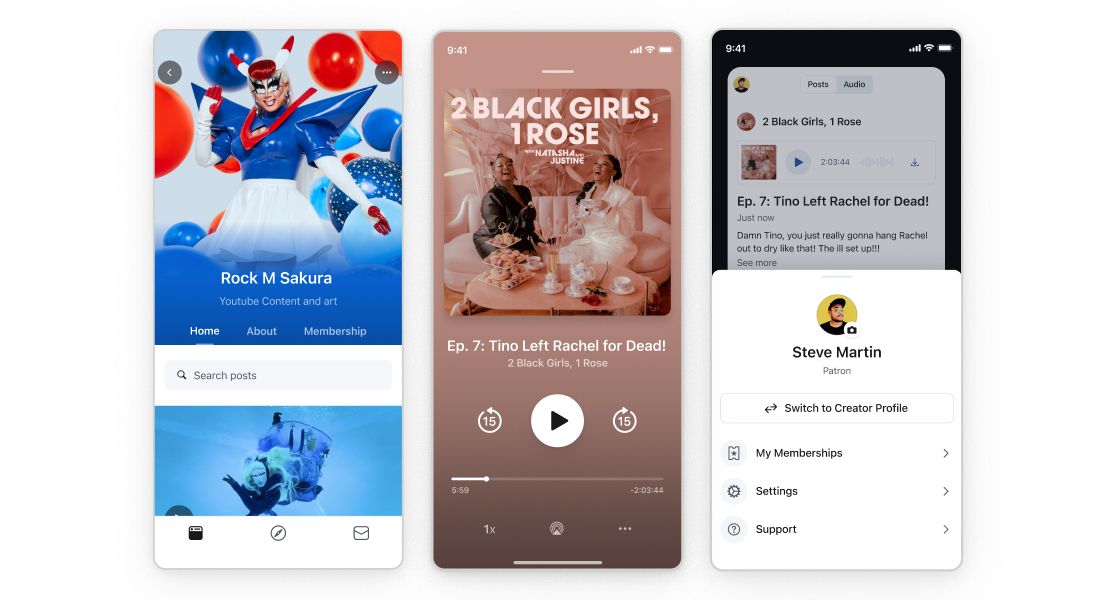 We released more features this year than ever before, and we couldn't have done it without you. Check out everything we created together in 2022. Take a look.
Speed Round

We're back again with our quick rundown of additional updates that'll make the experience of running a membership that much smoother.
Audio playback and the custom video player on iOS have been improved.
You can now customize the tagline on your creator page.
From now on, anyone who can see your post can also see when you like a comment.
Customize your headline, name, theme, images, and more without ever leaving your page.
Our app store listing has a new look!